Memory Rescue by Daniel G. Amen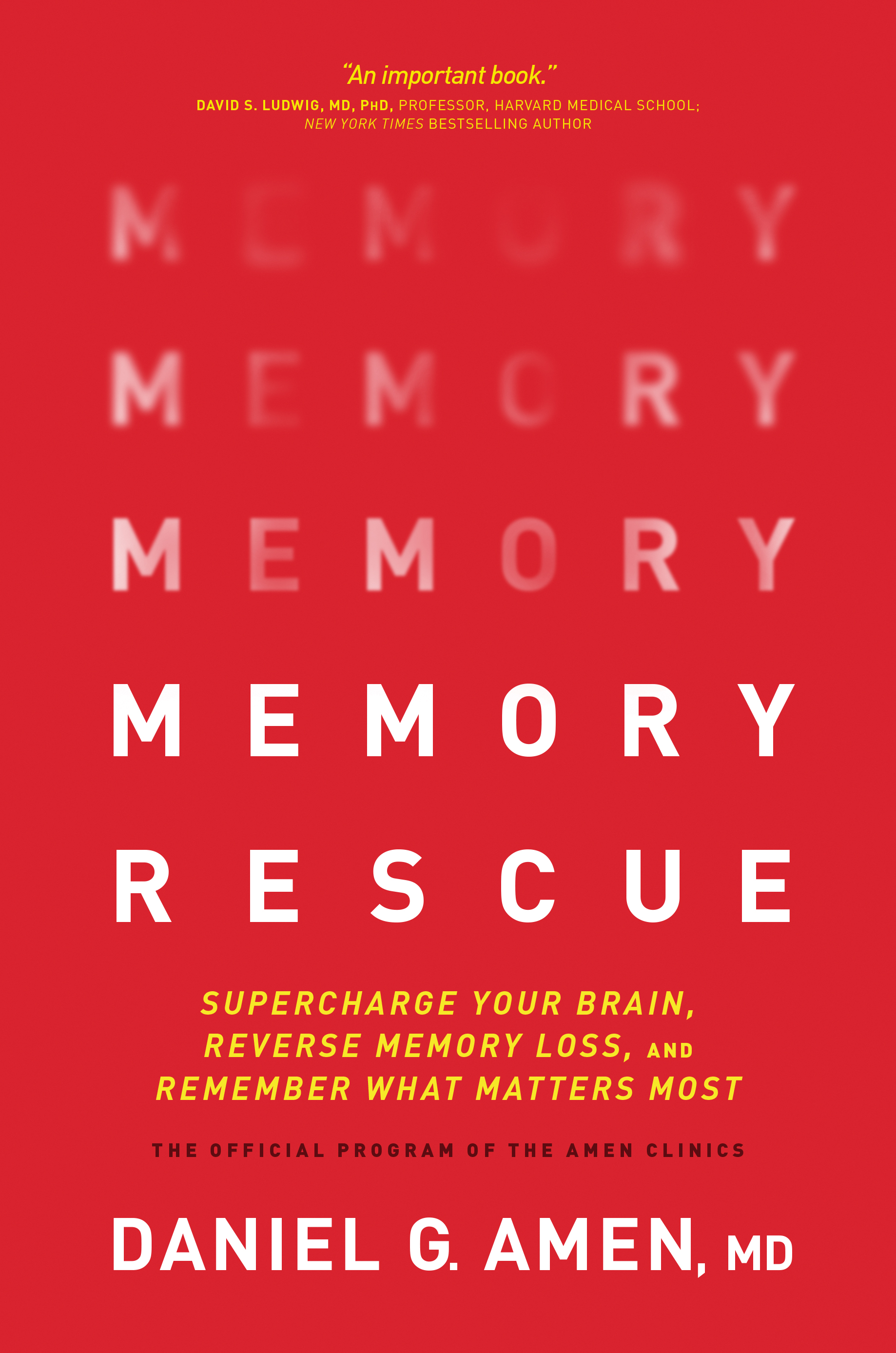 It seems like most of us know someone, perhaps a family member, who has dementia or Alzheimer's Disease. I know my Grandfather passed away after living in a nursing home with dementia so I have seen and felt how difficult that is on families. Dr. Daniel Amen wrote Memory Rescue to help people change their brain to improve their memory and decrease their chances for memory-related issues down the road.
Memory Rescue is a large and long book full of information. Dr. Amen divides Memory Rescue into three parts: Memory is Life which talks about how the brain works and what it looks like to have problems; Bright Minds: The ultimate memory formula in which Dr. Amen shares the bright minds approach to rescuing your memory and preventing memory-related brain disease; and Daily food, habits and more to boost your memory. Throughout the book, Dr. Amen shares ways to be proactive in helping your brain and your body to avoid memory issues. He insists that we can start early so that we increase our risks of developing Alzheimer's Disease or other forms of dementia. I wanted to read this book because I want to do what I can to avoid my grandfather's disease.
Even though Memory Rescue is a thick book and it is full of helpful information, Dr. Amen has made that information easy to understand, to relate to, and to apply in lifestyle changes of one sort or another. I especially like that he writes in a way that I can understand easily what he is saying and what I can do to help myself--and possibly my family members who are also interested. Dr. Amen also lists more helpful resources in the back of the book. I feel like he really does want to help people and this book offers hope to people that dementia or some sort doesn't have to be in the future.
I received Memory Rescue from Tyndale House Publishers. I was not required to write a positive review in exchange for the book.