If You Only Knew by Jamie Ivey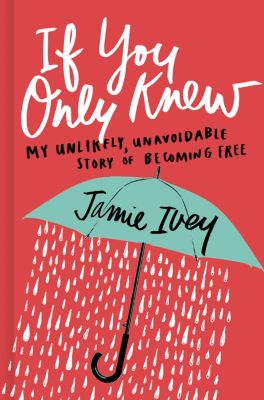 What if people knew your past--a past that you aren't proud of? What if they knew that secret that you have tried so hard to guard? Jamie Ivey decided to stop guarding her past that she isn't proud of and start looking for Jesus to use it for good. She shares her story in
If You Only Knew
.
If You Only Knew
is a memoir of sorts where Ivey shares about her life. She shares all of the hard things to hear that she did before she started living her life for Jesus. She also shares how she uses her hard things to minister to women in prison through sharing those tough parts. In the last part of the book, she shares how she became and pastor's wife and how she seeks to be used by God every day. However, Ivey is not only a pastor's wife. She also blogs and hosts a podcast called The Happy Hour with Jamie Ivey.
I wasn't too familiar with Ivey's blog or her podcast before I read
If You Only Knew
. I didn't think that Ivey's writing was clean and polished, but I can see how God could use Ivey's story to reach many women. Rather, she shares in a down-to-earth conversational tone that lets you know she is right there with you, sharing her story across the table. It is also clear that Ivey loves God and seeks to use her story to reach people for Jesus and I admire her greatly for that.
I received a copy of
If You Only Knew
from the publisher. I was not required to write a positive review in exchange for the book.