Drawn In Bible Study from Eugene Peterson and NavPress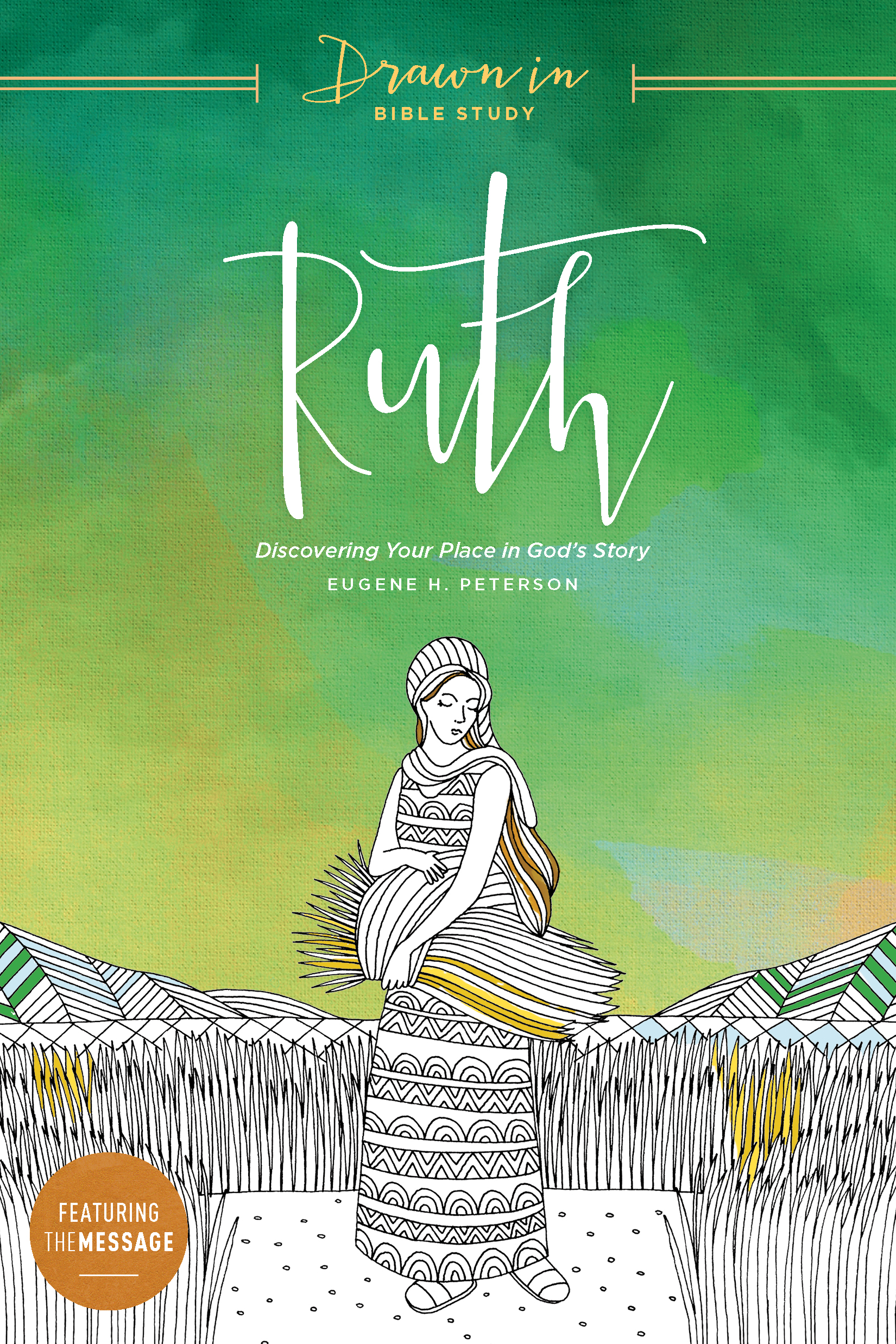 I don't know about you, but I have found the new Christian coloring books help me quiet my mind in the midst of a busy life. I put on soft Christian music that I like and just relax and focus on God and coloring. The new
Drawn In Bible Studies
are created to combine coloring and Bible study either alone or in a group setting.
This
Drawn In Study of Ruth
includes 4 sessions, and introduction, and a section detailing How to Lead a Drawn In Bible Study. This Bible study is written by Eugene Peterson and include portions of The Message Bible along with the study, coloring pages, and questions. I worked on the study alone, but I could see where this would be beneficial to do in a group setting as well. I thought the questions reflecting on Ruth made me think and do some soul searching. It would be very helpful to have the support of other people and reflect on this story for mutual encouragement, praying for one another in the study and building relationships as you share your stories.
For coloring purposes, the
Drawn In Bible Study of Ruth
is made up of heavy stock paper pages. I only used colored pencils on my book but if you test a corner, this book may be able to handle fine point markers or gel pens. The pictures do have smaller coloring spaces so something with a fine point would be best for your coloring tool.Also, these books measure 5.5 by 8.2 inches so they are a good size to carry along with your Bible and a package of colored pencils.
Besides
Ruth
,
Drawn In Bible Studies
include
Esther
(Finding yourself in Times of Trouble) and
Mary
(Seeing God through the eyes of a Mother). If you enjoy coloring, these Bible studies may be just what you need to help quiet your mind and to help you focus on Scripture. I know I hope to get all three.
I received the
Drawn In study of Ruth
from Tyndale House Publishers. I was not required to write a positive review in exchange for the Bible study.