The One Year Daily Acts of Kindness Devotional by Julie Fisk, Kendra Roehl, and Kristin Demery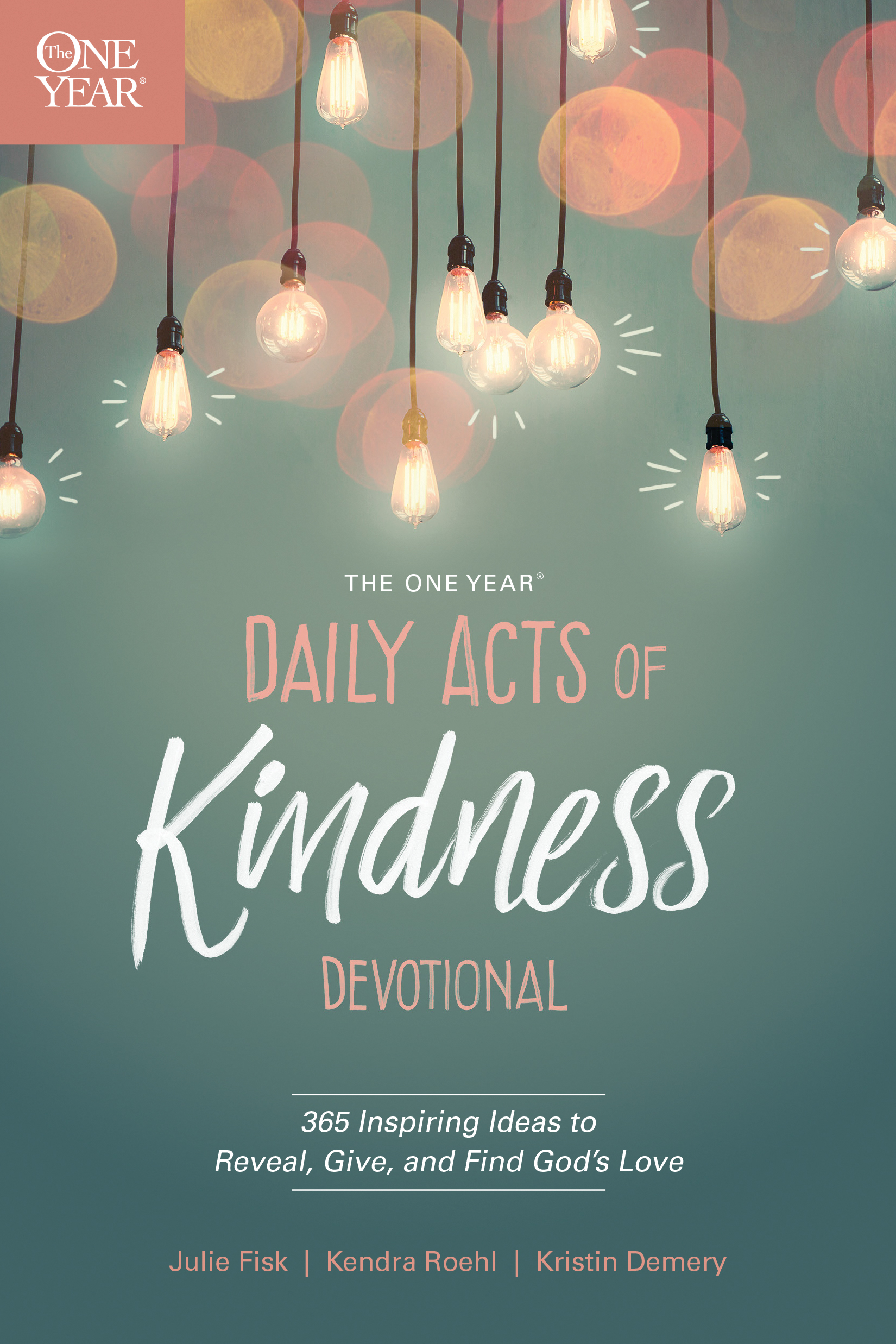 Every day that I watch the news on television or read through my social media newsfeed, I think how much we need more kindness in our world.
The One Year Daily Acts of Kindness Devotional
is a 365 day devotional with ideas to make the world a kinder place.
The Three authors of this devotional, Julie Fisk, Kendra Roehl, and Kristin Demery, came up with an idea to do an act of kindness during the Christmas season when they felt their children needed to be less self-centered and more other-centered. After their short December experiment, the ladies decided to expand their idea to a whole year. After a year, "we found that our own lives and our thoughts toward others had changed" as a result of their daily acts of kindness.
Each of the readings in The
One Year Acts of Kindness Devotional
starts with a Bible verse, then a short reading about an act of kindness from one of the three authors, and then ends with an idea of how you or your family could apply the devotion to do a local act of kindness.
My husband and I really like the idea of doing a daily act of kindness. I could not wait to get
The One Year Acts of Kindness Devotional
to give us inspiration. Even though it is for one year and is dated January 1 through December 31, readers can begin and end on any date that works for them. We decided to go ahead and start. We are reading this devotional with our evening meal and figuring out our own ways to do acts of kindness every day. Some of their examples for kindness include: reaching out to those who are grieving, considering how you could help or support someone who is ill, choosing someone to surprise with a small fun gift to brighten their day, or giving someone the gift of time. Most of the ideas are fairly broad and allow you to tailor them to the needs that you see around you. They are really just a springboard to using your imagination, which I think is great. Along with using this devotional on your own, this book would be such a nice gift for families at Christmas or the start of the year, maybe even as one of your acts of kindness. I have to add that I also like the cover picture with the visual reminder to let your light shine (Matthew 5:15-16).
I received a copy of this book from Tyndale Momentum Publishers. I was not required to write a positive review in exchange for the book.